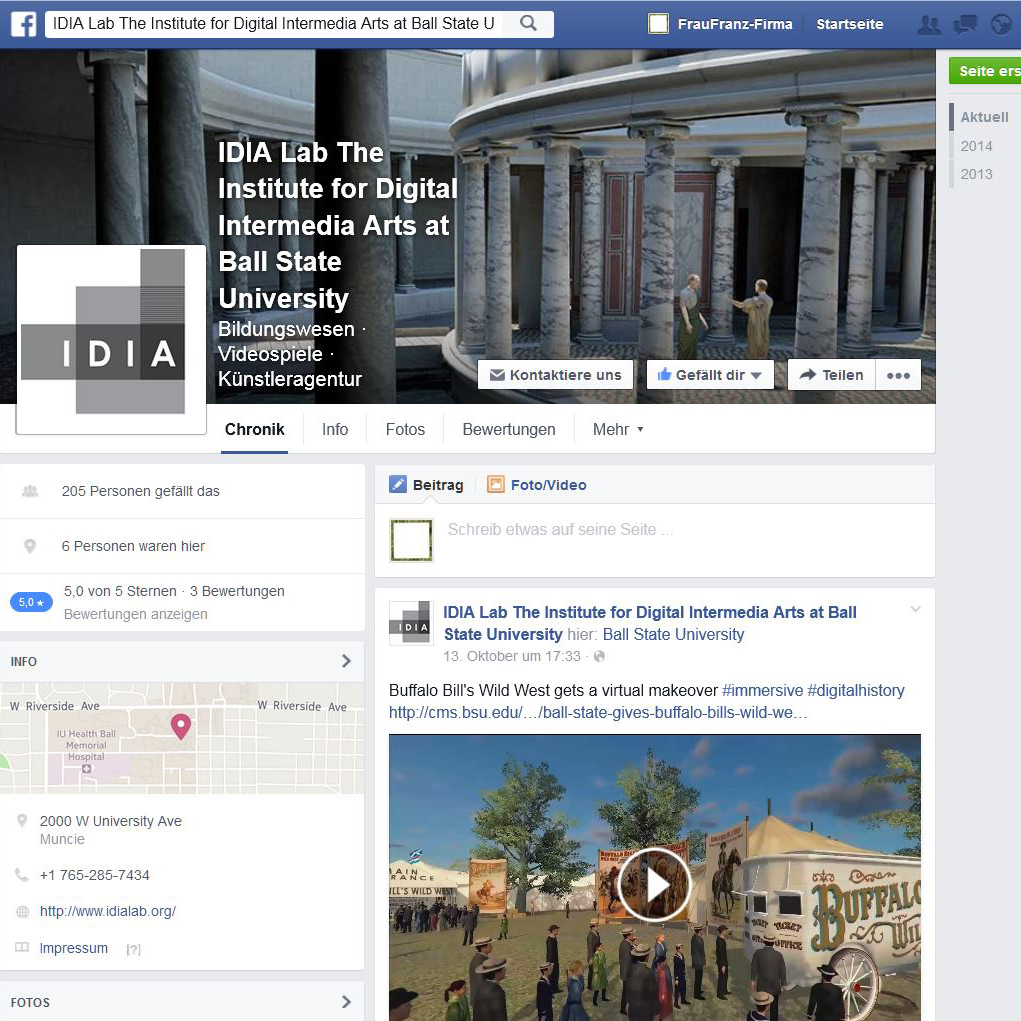 (english version below)
FrauFranz genießt es besonders im internationalen Umfeld zu arbeiten. Das Entwickeln von Social Media Strategien auf internationaler Ebene ist eine besondere Herausforderung, da man hierbei auch kulturelle Unterschiede mit einbeziehen muss. Bei meiner Optimierungsarbeit für das IDIA Lab der Ball State Universität (Indiana, USA) hatte ich das Glück inhaltlich nah an meinen Forschungsinteressen zu arbeiten. Insofern hat es nicht nur besonderen Spaß gemacht, mehr über die aktuellen Arbeiten des IDIA Labs zu erfahren, sondern auch eine Strategie und Guidelines individuell für den Bedarf des Labs zu entwickeln und den US amerikanischen Markt besser kennenzulernen. FrauFranz wünscht dem IDIA Lab alles Gute für die Zukunft in den Sozialen Medien.
Working in an international context is always delightful for fraufranz. After enjoying four years of consultation with a Danish client, I now finished up another social media consultation contract with Ball State University's IDIA Lab, located in Indiana. It was great not only forming a better insight of their work, which partly overlaps with my research topics, but it was helpful to learn about other cultural issues and concerns as well. I hope the social media optimization and guidelines we worked out will boost their social media presence on Facebook, LinkedIn, Youtube and Google in the future. It was a pleasure to work with John Fillwalk and Ina-Marie Johnston!